We previously wrote about wanting to have a water bus service in Nuuk. Such a service has been offered in Copenhagen, Denmark for a long time. We know it isn't about Greenland, but bear with us.
The harbour bus service in Copenhagen is now electric. The first 2 electric water buses were put in operation in June this year, and last month in July the remaining 3 were out in use as well.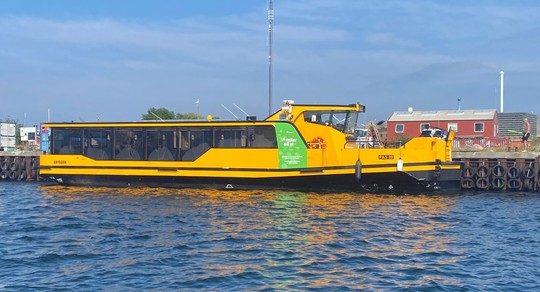 The new electric Copenhagen Water Bus can carry 80 passengers, 8 bicycles and 4 wheelchairs.
Only time will tell if we get to see such a thing in Greenland.