A month ago, we wrote to every political party in Greenland as well as the Sermersooq municipality about outdoor facilities in Nuuk. No one has replied.
The story is that Sermersooq municipality (to which Nuuk belongs) will spend money on better signage throughout the town – in order to help tourists.
We contacted the municipality and the political parties to ask about other things that would actually help tourists and local citizens.
Nuuk lacks public toilets. You can walk from the town center through the area of Nuussuaq towards the Qinngorput area without a single public toilet available. There needs to be safe and clean public toilets available.
We also asked why the municipality wastes time, money, and planet/human health-destroying fossil-fuel in order to drive around town removing bins before the winter.
During the winter, the bins are placed outside a depot.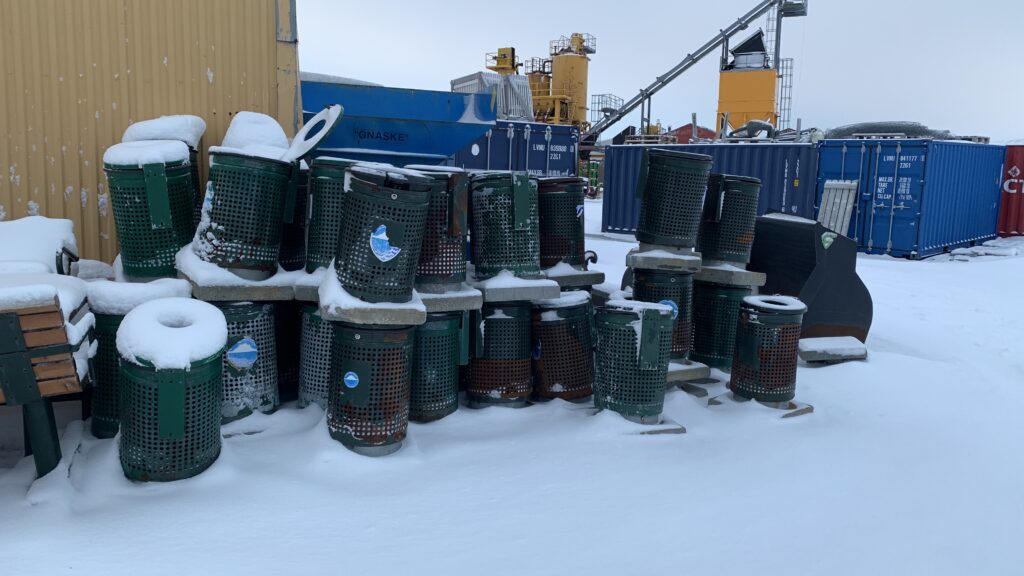 The bins can clearly survive the winter as they are still outside. If the bins are removed to make snow-removal easier, then the solution is to place bins where they don't hinder snow-removal. Like attaching them to street light poles. Which they (to their credit) have done a couple of places: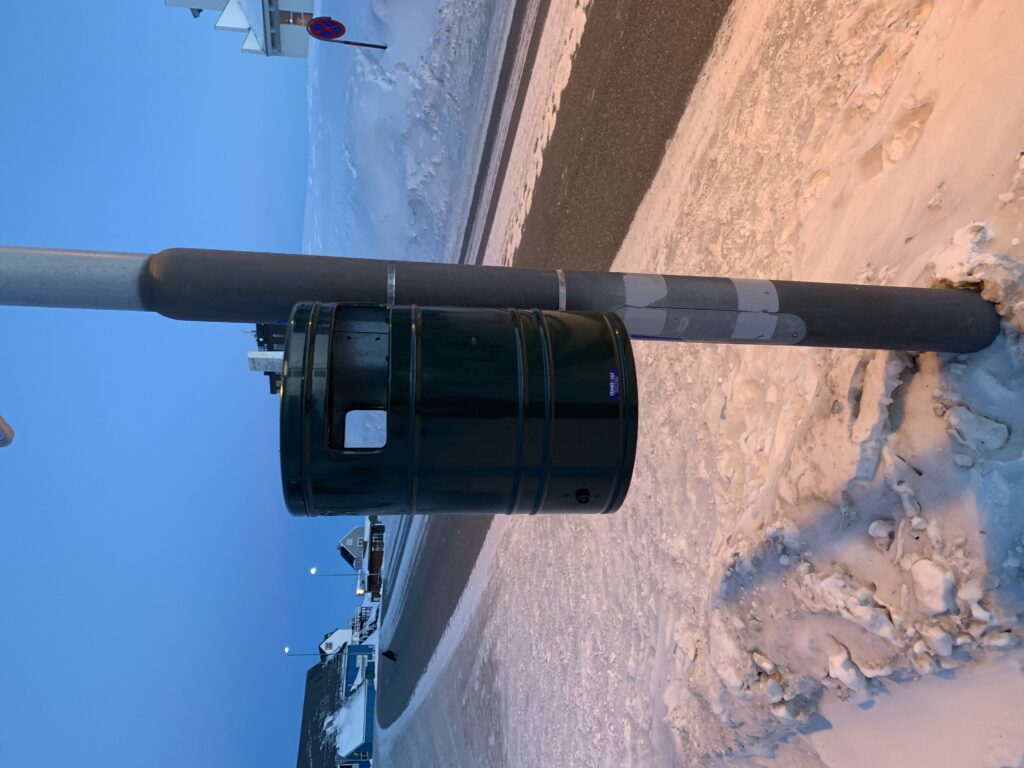 The removal of bins throughout the town only exacerbates the waste problem which exists in Nuuk.
In our e-mail we asked if they would consider placing more environment friendly bins which urges people to sort their waste. Like this bin made out of wood in London: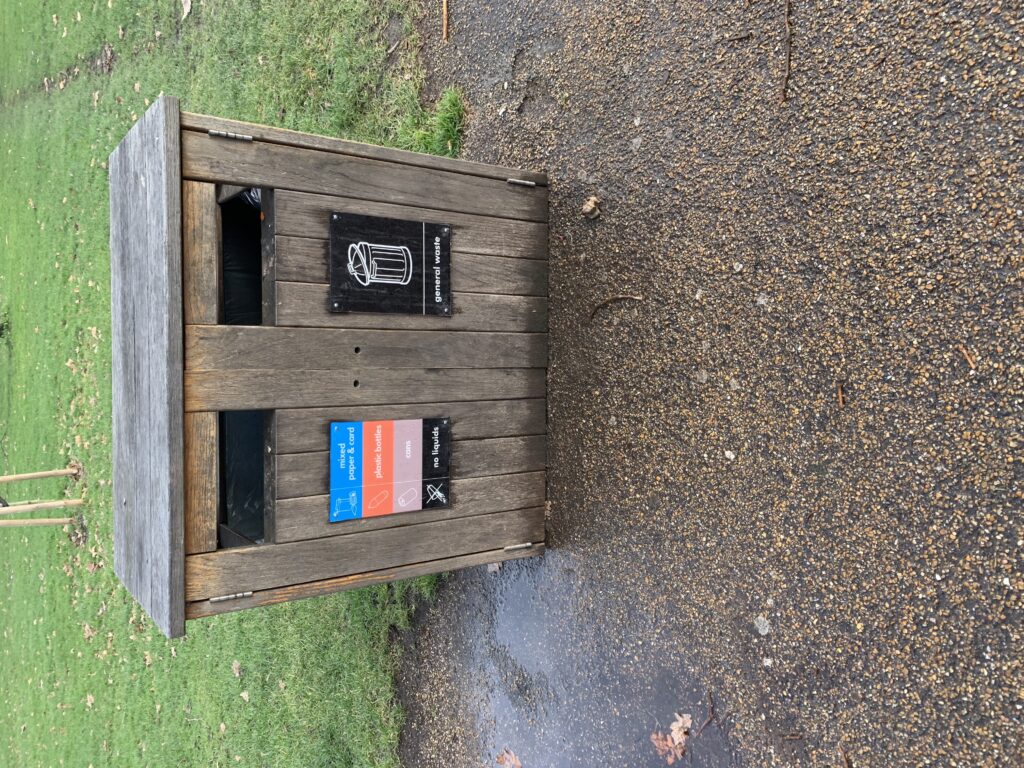 We also asked why they remove benches before the winter. The benches are also placed outside a depot during winter: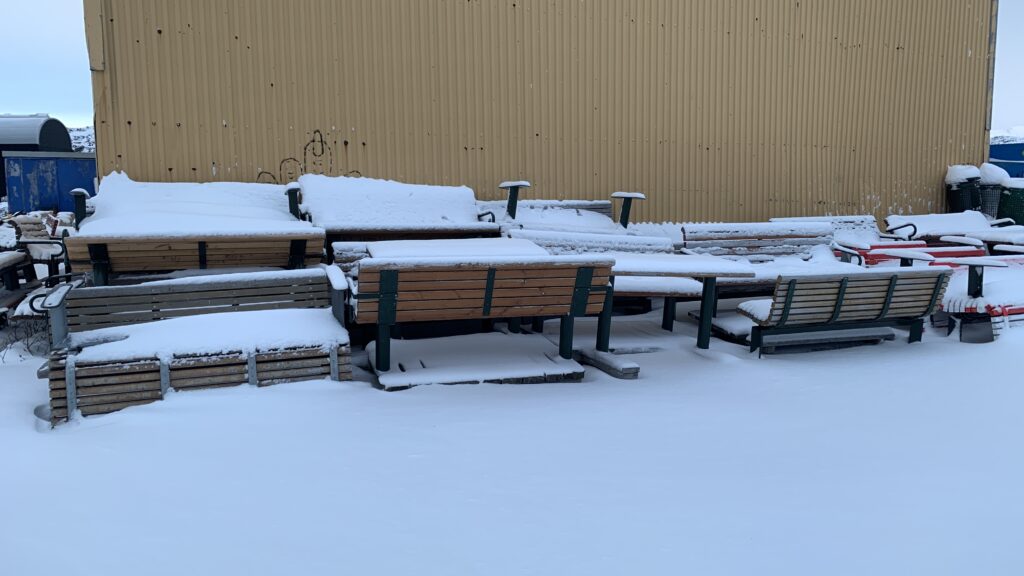 Some of those benches were placed in locations where they don't hinder snow removal – so it makes absolutely no sense for them to be removed.
Simply put, there needs to be facilities available throughout Nuuk which makes life easier for everyone. If there are no benches to rest on, no bins to place one's waste in, and no toilets to use. Why would anyone spend time outside in Nuuk? Why would tourists?